Exhausted of feeling trapped in your own skin?
Spread your wings!
Unfortunately our lives don't always go to plan. Occasionally we can experience the darkness of grief, trauma, stress and anxiety. While some traumas can get easier with time, others stay with us and become the filter we see our lives and the world through.
I'm Devi, a body oriented psychotherapist, relationship counsellor and Somatic Experience Practitioner® and over the last 20 years I have become an expert in supporting hundreds of people to heal emotional pain, PTSD and other trauma related conditions meeting people from all walks of lives to help them embody their potential and resiliency – but before all of that I have experienced trauma just like you.
I tried every possible conventional therapy and technique but nothing seemed to shift. That is when I turned to the unconventional methods of body oriented somatic psychotherapies. Here I found the healing I so craved and now I want to do the same for you.
Need to heal and break free from the weight of your trauma? Let's have a chat, email me today on devi@devikuebli.com.
Somatic Experiencing Trauma Resolution®
Somatic Experiencing® (SE) is a potent and profound method for relieving chronic stress and resolving trauma symptoms. It is a psychobiological modality to healing trauma that has helped thousands of people around the world live their life beyond trauma.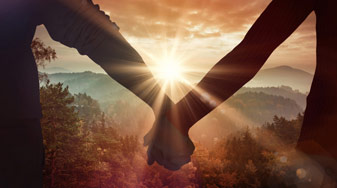 Relationship Counselling
Strong and loving relationships aren't only for the lucky. Working together we will get to the root of key relationship issues and help you to see each other as you really are.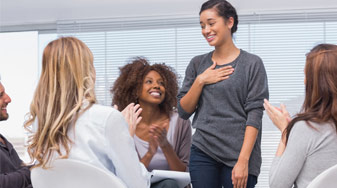 Life Changing Workshops
Craving stronger, deeper and more fulfilling relationships with yourself and others? Please come along to the Awakening of Love, Path of Love and Relationship Wisdom workshops and learn about this life-changing and profoundly joyous work!
For me to traverse the inner world of my core wounding is a very delicate matter requiring great trust in a therapist. I found in Devi a gentle and profound guidance that has allowed me to explore the residual trauma that resides in the physical body. Devi is one of the best!
Working with Devi has been crucial in understanding and shining light on the impact of trauma in my life. Her compassion, clarity, strength, wisdom and intuition are all present in every session. I have never felt so safe, accepted and trusting of any therapist or counsellor.
It was truly inspiring for me to work with you and learn a new way of opening up to my body's wisdom. I have been able to successfully navigate my way through many issues that previously would have been overwhelming.
With Love and Gratitude